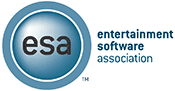 Free E3 Industry Registration Closes on April 28
Industry Prepares for World-Leading Video Game Event
---
Complimentary industry registration for the E3 2014 closes on Monday, April 28. All industry professionals are strongly encouraged to submit their applications for E3 credentials before that deadline, the Entertainment Software Association (ESA) said today. Anticipation for E3 is mounting as the industry prepares to see the latest in video game-related entertainment and technology. E3 will take place at the Los Angeles Convention Center, and run from June 10 to 12.
"Now is the time to register for E3. This is the launch pad for major news that affects everyone in the video game business. E3 is known the world-over for innovative exhibitors, cutting-edge entertainment, and outstanding networking opportunities," said Michael D. Gallagher, president and CEO of the ESA, the trade association that represents the U.S. video game industry and owner of E3. "E3 2014's theme is 'The Future Revealed.' Attendees are encouraged to reserve their front row seats now."
"E3 is the premier video game event where new video game technologies are announced, innovations in software unveiled, and the business of the video game industry gets done," said Michael Pachter, managing director at Wedbush Securities. "This year will bring together top creative talents from PC, console, mobile, tablet, and social game creators to underscore the medium's importance in the entertainment world."
"E3 is one of the video game industry's biggest events of the year and one of our pillar showcases. The IndieCade Showcase at E3 is where we spotlight new indie games and the growing indie community," states Stephanie Barish, CEO of IndieCade. "These games represent the quality, talent and passion that drive independent developers, underscoring E3's role in bringing the world new and exciting games."
Companies exhibiting at E3 include console, PC, online, and mobile game publishers and developers, qualified business partners, as well as producers of video game hardware and peripherals. New exhibitors are added frequently and the most current list(1) can be found on E3's website www.e3expo.com
In addition to professional video game companies, E3 welcomes leading student talent from colleges and universities nationwide with the E3 College Game Competition (E3 CGC). Now in its second year, this competition honor the best student talent in video game development, providing collegiate developers with a chance to display their games at E3. E3 CGC invited submissions from almost 400 U.S. learning institutions that offer computer and video game development programs. This year's judging panel of leading industry luminaries is:
Siobhan Reddy, Studio Director, Media Molecule;
Kate Edwards, Executive Director, International Game Developers Association;
Vince Zampella, CEO, Respawn Entertainment;
Brian Crecente, News Editor, Polygon;
Dan Hsu, Editor-in-Chief, GamesBeat; and,
Michael D. Gallagher, President and CEO of the ESA;
E3 2014 will feature a mobile social games pavilion located on the show floor, showcasing the growing momentum for the casual and mobile game space.
Produced by IDG World Expo, companies interested in exhibiting at E3 Expo should contact the team at (877) 216-6264.
If you are member of the press and interested in covering E3 2014, please register at www.e3expo.com or contact mediae3expo.com with any additional questions.
E3 is the world's premiere trade show for computer and video games and related products. The show is owned by the ESA, the U.S. association dedicated to serving the business and public affairs needs of the companies, publishing interactive games for video game consoles, handheld devices, personal computers, and the Internet. For more information, please visit www.E3Expo.com or follow E3 on Twitter: E3.
ESA offers services to interactive entertainment software publishers, including conducting business and consumer research, providing legal and policy analysis and advocacy on First Amendment, intellectual property and technology/e-commerce issues, managing a global anti-piracy program, and representing video game industry interests in federal and state government relations. For more information, please visit www.theESA.com or follow us on Twitter: RichatESA.